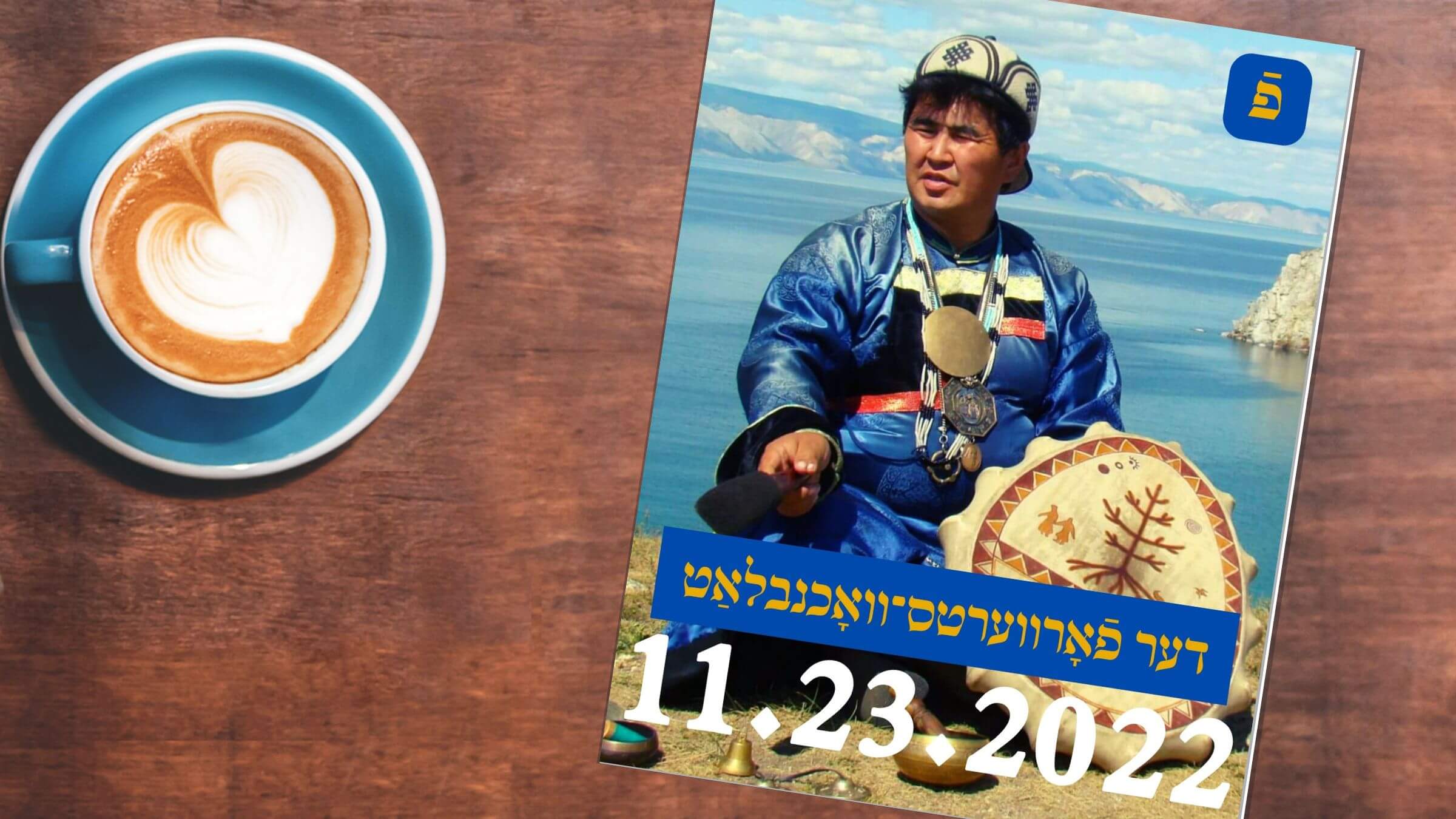 אין דעם נומער פֿונעם "פֿאָרווערטס־וואָכנבלאַט", וואָס איר קענט אַליין אָפּדרוקן און לייענען אין אַ פּאַפּירענעם נוסח דורכן געבן אַ קוועטש דאָ, געפֿינען זיך די ווײַטערדיקע אַרטיקלען:
• חבֿרה, "ביאַלי" איז נישט קיין ייִדיש וואָרט! דאָס געבעקס האָבן ייִדן אין מיזרח־אייראָפּע טאַקע געגעסן אָבער דער טערמין "ביאַלי" איז, אין תּוך אַרײַן, אַן ענגלישער.
• די שפּורן פֿון שאַמאַניזם בײַם דערציילן חסידישע מעשׂיות. ווען מע דערציילט אַ מעשׂה בײַם רבינס טיש, באַגלייט מיט ריטמישע ניגונים און טענץ, ווערט זי אויפֿגעלעבט אין דער נשמה פֿון די באַטייליקטע.


• אַלט–ייִדישע פּאָעזיע אױף תּנ״כישע טעמעס. די איבערטײַטשונגען פֿון ספֿר יהושע און ספֿר שופֿטים דערצײלן די מעשׂיות אין דער פֿאָרם פֿון דער דײַטשישער עפּישער דיכטונג.
The post The Forverts printout edition for November 23, 2022 appeared first on The Forward.