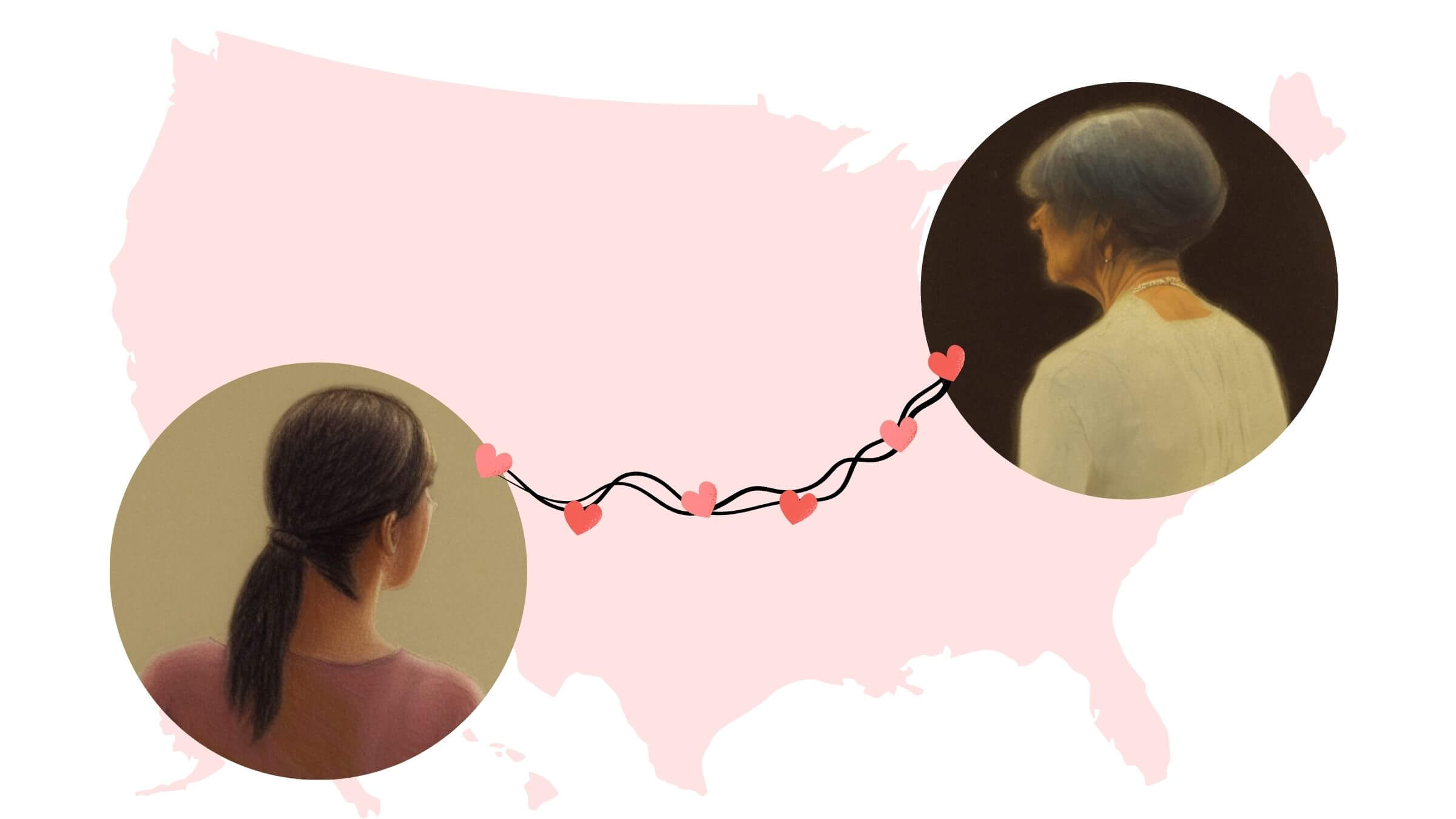 The Forward has been solving reader dilemmas since 1906 in "A Bintel Brief," Yiddish for a bundle of letters. Send your quandaries about Jewish life, love, family, friends or work to bintel@forward.com or @bintelbrief on Twitter, and check out the Bintel podcast.
Dear Bintel,
My mother retired last year and by all accounts seems very happy about it. She posts retirement memes on Facebook, has taken to gardening and was really held down by the job she had until retirement.
But I also know she's going through a difficult time. My grandmother (her mother) is in failing health back in Europe, I've recently moved to the opposite coast, my father is going on business trips again and our dog of 15 years recently died. (Although the dog might seem low on the list, it was a big blow.)
Here is my concern: I grew up knowing my mother as a very active person with many hobbies, and lately she isn't engaging with any of those pursuits, seems sad when we speak and tells me through jokes she is unhappy. She struggled with depression throughout her life and refuses to use medication. Generally, she won't admit she needs help in these situations and I think she is getting more stubborn with age.
I'm worried she is spiraling, and I feel like I'm the one who needs to step in and help her. Outside of our family, which is just me and my father, she isn't connected to a community (we're first-generation immigrants in a very small town; there's a language barrier and she never really made many friends).
I've thought about getting her something to care for (she says she's not ready for another pet), getting her hobby supplies (they're always unopened when I come home), even moving back home myself. It hurts to see my mom in this state. How do I begin to help her?
Signed,

Older and Wiser?
---
Dear Older (and Wiser?),
What Jewish mother (or any other mother, for that matter) wouldn't kvell over a daughter who cares so much about her well-being that she's willing to move home to help?
That said: Do not, under any circumstances, do so.
I'm sure the last thing in the world your mom would want is to have you disrupt your life for her. Let's not add Jewish guilt to her troubles! So please, before we talk about what you should do, let's disabuse you of the notion that your presence would magically fix this.
But do plan a visit home with your mother as your focus. That's what Elaine Rockoff of JASA — formerly the Jewish Association Serving the Aging — suggested when I reached out for expert input.
Set up a doctor's appointment for Mom, including a physical, "to rule out any change in her medical status," Rockoff advised, and have the doctor administer a depression screening test (known as a PHQ-9). "It is sometimes more helpful for a doctor to address mental health issues than family members."
Rockoff also recommends talking to your parents one-on-one. Ask your father for his observations. He sees your mother a lot more than you do, and may have a different perspective or important context to offer. Then start a conversation with Mom by acknowledging the challenges she's facing and recognizing how hard it can be to ask for help.
Like you say, there's a lot going on. She's newly retired, your dad is back on the road, your ailing grandma lives far away and a beloved pet has died. (Not low on my list; I'm still grieving for my border collie, Buddy, who crossed the rainbow bridge in 2018.) But given what you say about her history, her mindset is likely not just situational.
Since you'll soon be returning to the opposite coast, Rockoff suggests finding an activity you can do together online. This could help jumpstart her reengagement in hobbies. It also gives her quality time with you to look forward to regularly. So, once a week for an hour on Zoom, share recipes, do a craft together or play a game. Arrange a mother-daughter watch party for the latest season of "The Crown." Start a family tree or sign up for an online Yiddish or yoga class. Having a regular date on the calendar and a clear agenda will help avoid guilty feelings about whether you call enough. It might also push through the challenge of keeping a depressed person engaged in phone conversations.
And here's one more suggestion, if you think your mother would like it. It's something I've done for friends with cancer diagnoses, young kids locked down in the pandemic and others in challenging situations.
I set a budget — say, $25 — and head to a dollar store to buy as many small, fun things as I can afford: lip balm, hand cream, chewing gum, a lollipop, a deck of cards, seeds or a winter-flowering paperwhite bulb, funny socks, a silly fridge magnet, herbal tea, a little blank notebook, a scented tea light candle, hot chocolate or pudding mix, nail polish, an arty card. You get the idea. I wrap every item individually in whatever I have around the house (tin foil, pages torn from a magazine, scraps of wrapping paper, hand-decorated paper bags). Then I pack it all in a big box with a note suggesting the recipient open one item a day or whenever they need a smile, and ship it off, parcel post.
It won't solve Mom's bigger problems. But it will brighten her day every time she opens one of those little gifts.
Signed,

Bintel
The post Dear Bintel: My retired mother is depressed. Should I move home? appeared first on The Forward.