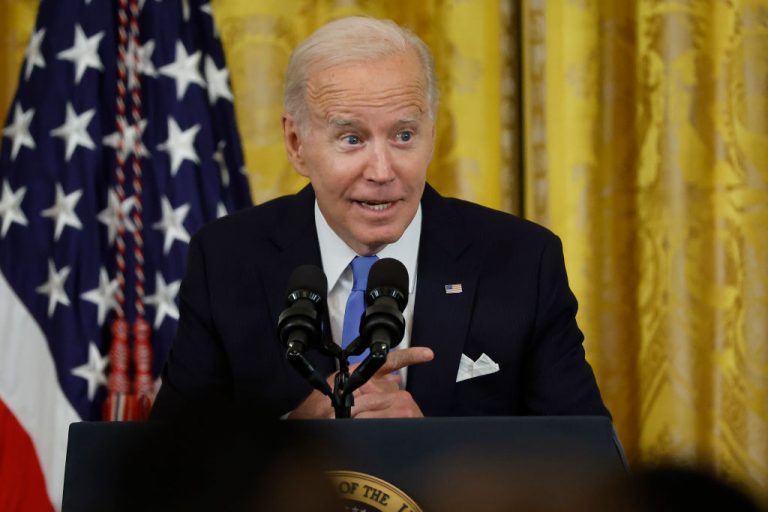 The Biden administration is not enforcing conflict-of-interest rules in several of its federal agencies, a nonpartisan ethics watchdog group alleged in a series of legal complaints.
After the Wall Street Journal reported that thousands of government officials traded stocks in companies regulated by their agencies, the Campaign Legal Center called on the government's ethics agency to investigate four federal agencies.
The agencies "have repeatedly allowed senior officials to own and trade stock in companies that appear to create conflicts of interest with their official duties," the complaint said. "An investigation can determine whether the scope and severity of deficiencies in the ethics programs' guidance on financial conflicts of interest is greater than currently publicly known."
A Republican majority in the House could mean more sweeping ethics-reform legislation, including overhauling the government's rules for officials owning stock. Rep. Kevin McCarthy (R., Calif.) is considering banning or restricting members of Congress and senior officials from owning stock, an aide told the Journal.
"The public has a right to know that the officials tasked with protecting the security of our country are always acting in the public's interest, not in their own private financial interest," said the complaint.
The group filed complaints to the inspectors general for the Environmental Protection Agency, Defense Department, Federal Trade Commission, and Health and Human Services Department, as well as the Office of Government Ethics, the Journal reported:
Among the examples the group cited from the Journal's reporting was an EPA official who reported owning oil and gas stocks with his husband; a defense official who traded stock in a Chinese company while the agency deliberated over whether to add the company to a blacklist; and an FTC official who traded stock in Facebook, now Meta Platforms Inc., while his office coordinated an investigation involving the company.
The FTC, EPA, and Defense Department defended their ethics programs, saying their inspectors general investigated possible violations and the Office of Government Ethics conducts yearly reviews. The HHS did not respond to the Journal's questions about their ethics program.
The post Biden Admin Not Enforcing Conflict-of-Interest Rules, Ethics Watchdog Group Alleges appeared first on Washington Free Beacon.